Become a Celia Ruiz Provider for Exclusive Benefits.
Provider Benefits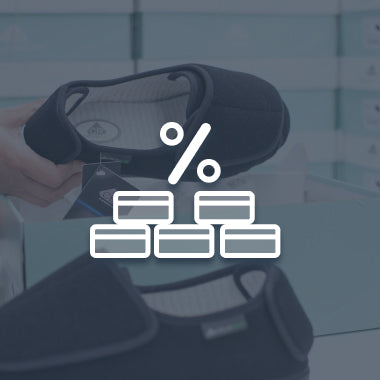 Dealer Pricing
Are you a Podiatrist, Orthotist, Prosthetist, Pedorthist, other Medical Professional or Footwear Retailer?
B2B
Order directly from our B2B platform.
Production Orders
Gain access to purchase "make up" production orders. Write your own sizes in your desired styles. 
*Minimum required
Certifications Lab Tests & Clinical Studies
Free Of Harmful Chemical Agents
Celia Ruiz
Medicare 
Approved
Are you a medicare participating podiatrist, orthotist, prosthetist, pedorthist, other medical professional or footwear retailer? Our footware collection is medicare approved for reimbursement.

Celia Ruiz footwear has been medically designed for anyone with type I and type II diabetes, rheumatoid, hammer toes/claw, nail bed issues, systemic diseases and many more foot pathologies. Help your patients improve their health with Therapeutic Wellness Footwear.
Become a Celia Ruiz Authorized Dealer Today
We're the industry leader in Design and Technology in the Diabetic Footwear Market. We have developed an innovative footwear collection, which combines functional footwear designs for various types of pathologies. We are pleased to offer exclusive benefits to all approved Celia Ruiz Providers.
Why Celia Ruiz
Quality and Comfort Footwear
Celia Ruiz has more than 2 generations of experience in the manufacturing of vulcanized footwear. We are family owned company founded by Encarnación Herrera and are currently managed by the second generation.

Our factory and headquarters is located in Elche (SPAIN), a city with a large business community dedicated to the manufacturing of quality footwear. We manufacture and distribute our own brand, CELIA RUIZ, throughout Europe. We also manufacture and develop for other leading brands in the diabetic footwear sector across several countries. We attribute our growth and worldwide influence to our excellent customer service and product quality.